PRODUCTS
The almond has become a very healthy food since we know that it has a high content of fats (especially monounsaturated), they are a source of vegetable proteins, and to a lesser extent, they provide carbohydrates, therefore it is an enormous source of healthy energy.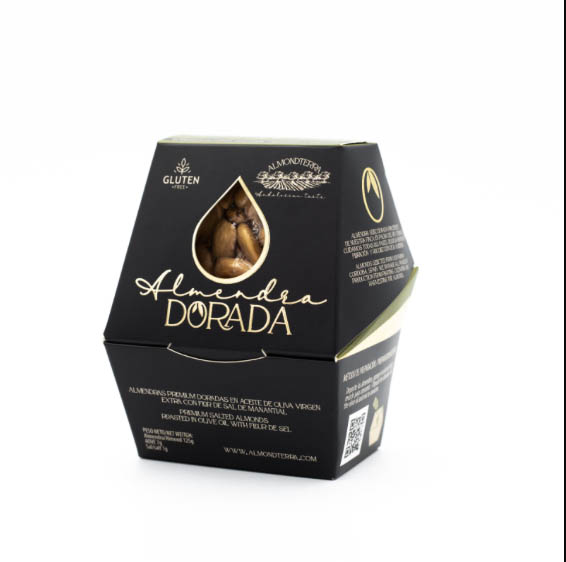 We have created this healthy and high quality snack. We present it in an elegant box, which keeps the almond crisp and tasty, which is seasoned with Extra Virgin Olive Oil and Salt to suit the consumer. Obtaining an incredibly tasty result, worthy of demanding palates.

Our almonds are roasted in an artisanal way, lowering the kilocalories. We present it with the vacuum pack maintaining the color, flavor and texture as the first day.

The almond can be bought in the store or in 25 kg big bags. For this, the commercial department will be happy to inform you and manage larger orders, in addition to quoting the price in Big Bags or full trucks.